Produced using 100% renewable energy
High-quality, sustainable composite decking
Composite decking made of 90% recycled materials in a factory running on 100% wind energy. Our composite boards have up to 68% lower global warming contribution than timber.

Low maintenance, never treat or stain

Does not rot, warp or splinter

Great range of looks

Highly rated non-slip decking

Up to 25 years warranty

No trees are cut down
Why choose composite decking?
Composite decking contains a unique blend of materials to provide a best-in-class solution.
This means durable, low-maintenance, non-slip, anti-splinter, long-lasting decking. Giving us the confidence to provide up to 25 year limited residential warranty.
At EnviroBuild we put sustainability first. That's why our composite decking is made from 90% recycled materials! This saves materials from landfill and ensures no trees are cut down in the process.
Frequently Asked Questions
General FAQ
What is composite decking?
Composite decking is a long-lasting, low-maintenance alternative to wood made from a blend of wood fibres and recycled plastics (plus bonding agents). Composite boards, also known as wood plastic composite or WPC, need far less maintenance than traditional wood decking whilst looking more authentic than plastic alternatives.
Find out more about what is composite decking
What are the benefits of composite decking versus wood?
Composite decking boards need far less maintenance than traditional wood decking. Unlike wood, composite decking never needs to be sealed, stained or painted, and the boards won't warp, crack or splinter! Which means that you'll be saving on upkeep, maintenance and labour costs for years to come. On top of this, composite decking has a much longer lifespan than timber and is more fire and slip resistant.
Our composite decking boards are manufactured with up to 90% recycled materials in a factory powered by 100% renewable energy. Adding the extra benefit of being sustainable and environmentally friendly.
Where can I use composite decking?
Inside, outside, residential, commercial, communal areas, balconies, pool sides, garden patios, schools, rooftop terraces, leisure centres, hotels, outdoor walkways, as well as many more practical uses.
How do I clean composite decking?
Use a soft brush and warm, soapy water and give the deck a good scrub, then hose it off and leave to dry - that's it!
You'll want to remove any furniture, potted plants and whatever else may be sitting on your deck so that you have a clear working area (this isn't a necessity, it just makes things easier). It's also a good idea to wash the deck on a sunny day so that any excess water evaporates quickly.
If you want to do a quick, light tidy up you can always use a vacuum cleaner or leaf blower.
How do I know how much decking I will need?
You can use our
decking calculator
to calculate how many boards you need as well as what you will require in terms of fixings, accessories and substructure.
You will need to take some measurements of your proposed decking area, including any steps and planters you wish to build. Enter the measurements into the calculator and it will tell you exactly what you need - it's as easy as that!
Alternatively, give one of our friendly expert decking advisors a call on +44 020 3805 9581 and they will help you work out your project quantities.
Can you cut composite decking?
Cutting composite decking is similar to cutting normal lumber; it just requires that you have the right tools for the job (as is the case with most projects). We advise the use of a circular saw with a 40 tooth alternate top bevel finish blade to make your cuts.
The number of teeth on the blade has an impact on the cut's speed and precision. A blade with fewer teeth will cut quicker but leave a rougher finish. Alternatively, the higher the tooth-count on the blade, the slower the cut but the more precise. Keeping this in mind, if you select a blade with an excessively high tooth count, you risk the cut being too slow and burning the material you are cutting.
Read more about cutting composite decking
Can composite decking be painted?
Hyperion composite products are already coloured so they do not require painting. Technically, yes, we have seen examples of people painting their composite decks, but we do not recommend painting as it may void your warranty.
Painting composite materials would be purely for aesthetic reasons, while painting a wooden deck adds an extra layer of protection, composite decking already has this protection baked into the board's material makeup. If you do decide to paint your deck, there are many products on the market that make paint and stains specifically for composite decking. Since we haven't tested these products first-hand your mileage may vary.
Material specifications
Will composite decking rot?
Composite decking will not rot like wood when exposed to moisture. The plastic content in WPC means that the boards are resistant to rot, damp, mould, mildew, insects and fungal decay.
Are composite decking boards slippery?
Hyperion composite decking is anti-slip and skid-resistant, based on
test results
done by an independent testing facility adhering to the BS7976-2:2002 standard.
It is also worth noting that keeping your decking surface clean and clear of mildew and algal growth will help to retain its non-slip properties.
Are composite decking boards fire resistant?
All three of our composite decking ranges have a higher combustion temperature than timber, which means it is less likely to catch fire.
Our boards have been fire tested; the Pioneer and Explorer deck boards have a fire rating of Cfl – s1, and the Frontier deck boards have one of Dfl – s1 (ref: EN 13501-1).
View technical specifications and fire resistance rating
Will composite decking warp?
Composite decking will not warp, although it can sag or buckle if installed incorrectly. Sagging is mostly caused by improper spacing between joists when installed. Buckling occurs due to thermal expansion when there is not enough spacing left between boards. If you pay careful attention to your spacing and measurements during installation none of these issues should occur.
Will composite decking expand?
Yes, composite decking expands and contracts in all directions. However, unlike lumber, which may expand when exposed to water, composites do not absorb moisture. Instead, they change in size as a result of temperature. Expanding in hot weather and contracting in the cold. This expansion is important when considering the spacing between deck boards as leaving too little space for thermal expansion can result in buckling.
Can composite decking be put directly on the ground?
Yes, composite decking can be built upon a framework or substructure that is directly on the ground. We recommend using a combination of our
MESA support pedestals
and our 100% recycled
Manticore plastic lumber
as a substructure as it is completely impervious to rot and can be built directly into the ground while lasting for years to come.
Will composite decking fade?
Uncapped composite deck boards will lighten as they naturally weather over the first 2-3 months of outdoor exposure before stabilising. The board lightening is caused by rain washing out naturally occurring dark wood oils (called tannins) and natural lightening from UV exposure. The tannin will leach out of the composite board the first few times that the boards are wet and will appear as a water stain after the board has dried. This water (tannin) stain can be removed by washing with water if required otherwise it will disappear after the board has been wet and dried several times.
Hyperion Frontier decking is capped and will not fade overtime.
Hyperion Pioneer and Explorer decking ranges are, however, uncapped. The colour change is most noticeable in the lighter colours of our Pioneer and Explorer ranges: Oak, Silver Birch and Stone, where the contrast between the coloured tannins and initial board colour is more noticeable.
For this reason, it is often preferable to lay lighter colours groove side up if you are using Hyperion Pioneer decking boards.
Due to the embossed wood-grain texture of Explorer decking, fading may be less noticeable.
If you would like to speed up the tannin process we recommend spraying your deck with water for a few days in a row to help wash out the tannins. Find out more about how a composite deck fades
Does composite decking scratch easily?
Composite decking is a robust and resilient material, but it is in the nature of any flooring surface to be occasionally scratched and scraped. Luckily there are some easy solutions that can remedy surface damage on composite decking boards. Read more about
repairing composite decking
The Hyperion difference
What is Hyperion composite decking made of?
Hyperion decking is made from 60% FSC® certified wood reclaimed from post-industrial manufacturing and 40% recycled High-Density Polyethylene, environmentally friendly bonding agent, additives and tint. Saving these materials from landfill, giving them value and recycling them into a long-life product provides a harmonious solution to sustainable living.
How to fit composite decking?
Building a deck can be undertaken as a DIY project or you can get professionals to install your decking for you.
Step-by-step DIY installation instructions
If you're looking for professional installation you can find local experts using our installer network, just give us a call and we will recommend an installer in your area!
What size boards does Hyperion decking come in?
Hyperion Decking boards come in 4m lengths (±5mm)
What colours do Hyperion composite deck boards come in?
Our Pioneer and Explorer ranges have a variety of five colours with natural browns in Oak and Walnut and a range of modern greys in Granite, Stone and Silver Birch.
The Frontier range consists of four colours with elegant greys in Marble and Slate and refined browns with the Iroko and Teak finishes.
What are the RAL colours for Hyperion decking?
Pioneer and Explorer RAL codes are as follows:
Oak - RAL 1005
Walnut - RAL 8014
Granite - RAL 7021
Stone - RAL 7012
Silver Birch - RAL 1013
We don't have RAL codes for our Frontier range as the colour varies throughout the board.
What is the difference between the Hyperion composite decking ranges?
The two types of composite decking on the market are capped and uncapped boards. Capped composite decking has an exterior plastic coating which protects the boards against fading and staining. Uncapped composite decking does not have this extra protection, but is still easy to maintain in comparison to hardwood decking.
Our Pioneer and Explorer ranges offer a hollow uncapped board with a reversible design. The reversible design gives you the option of a natural wood pattern or a grooved board for your deck. The main differentiator between these two is that Explorer has a dimensional embossed wood-grain texture.
The Frontier range is a solid capped board that offers additional strength and protection against staining and fading.
What warranty does Hyperion decking offer?
The Pioneer and Explorer ranges come with a 15 year limited residential warranty and a commercial warranty of 10 years.
As the Frontier range is capped it comes with a longer residential warranty of 25 years and a 15 year commercial warranty.
View Warranty Information
What are the watermarks on my deck and how do I get rid of them?
Stains that look like watermarks are most likely tannin marks (don't stress - they are not permanent!) Tannin marks are common on composite products and will usually disappear after 8-10 weeks of being exposed to the environment.
If you would like to speed up the tannin process we recommend spraying your deck with water for a few days in a row to help wash out the tannins.
Find out more about tannin staining
How else is EnviroBuild sustainable?
We ensure that the materials we supply are certified with a high recycled content and recyclability level as well as a long working life. Plus, where possible, the manufacturing process incorporates environmentally beneficial best practices. To go a step further, we donate 10% of our profits to sustainable causes to help become a carbon negative business. Read more about our
environmental pledge
.
Watch Installation Videos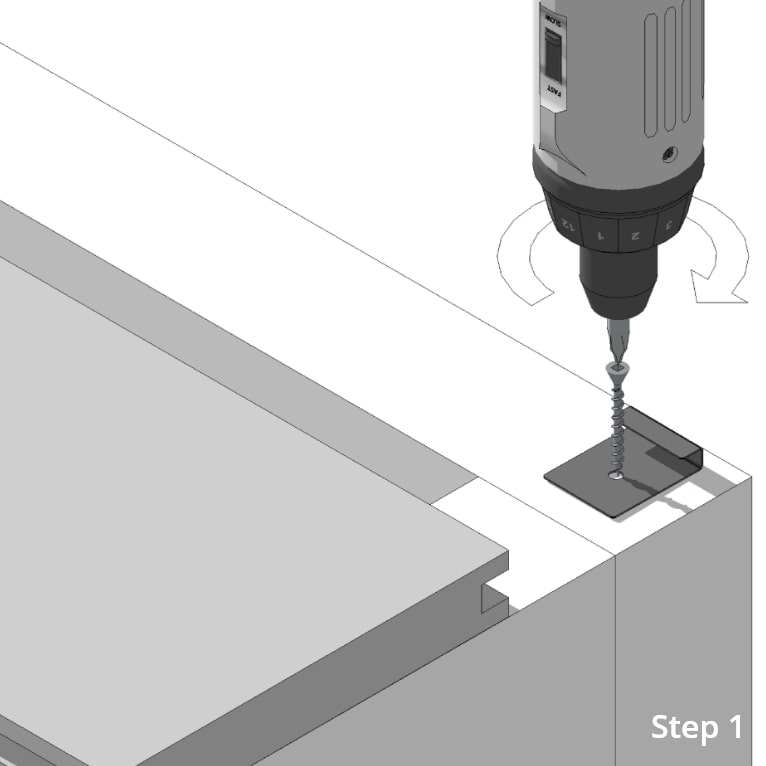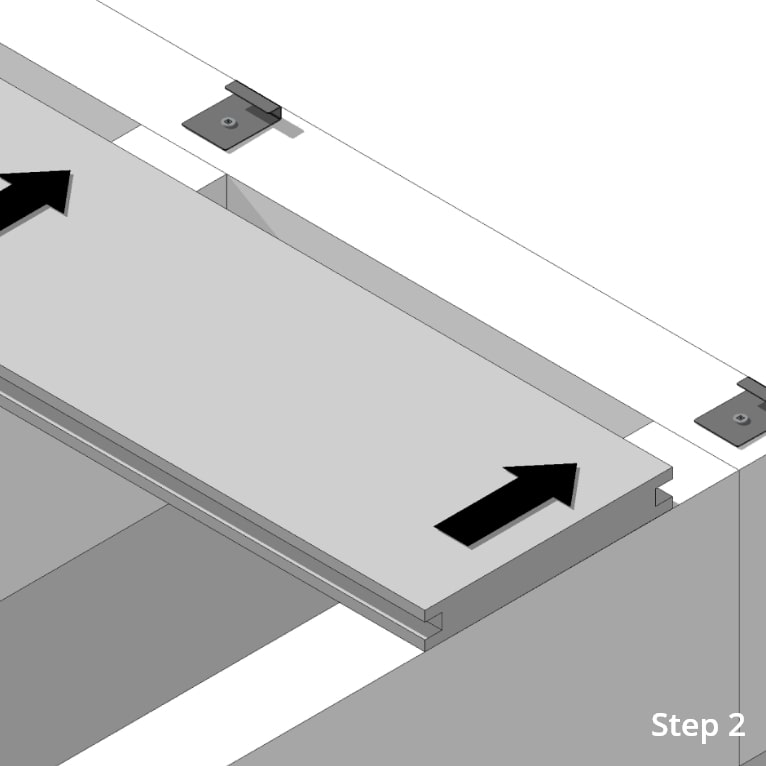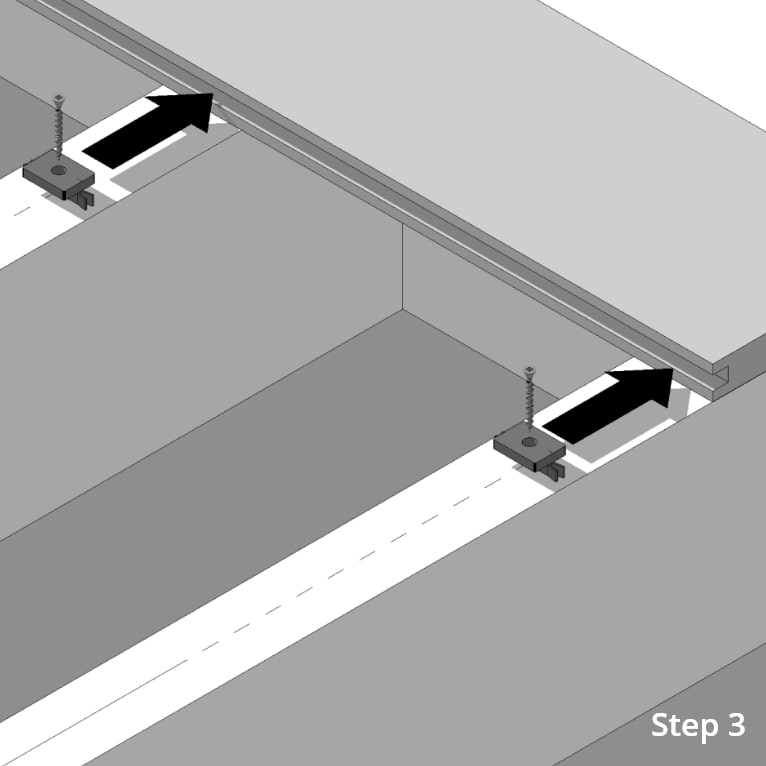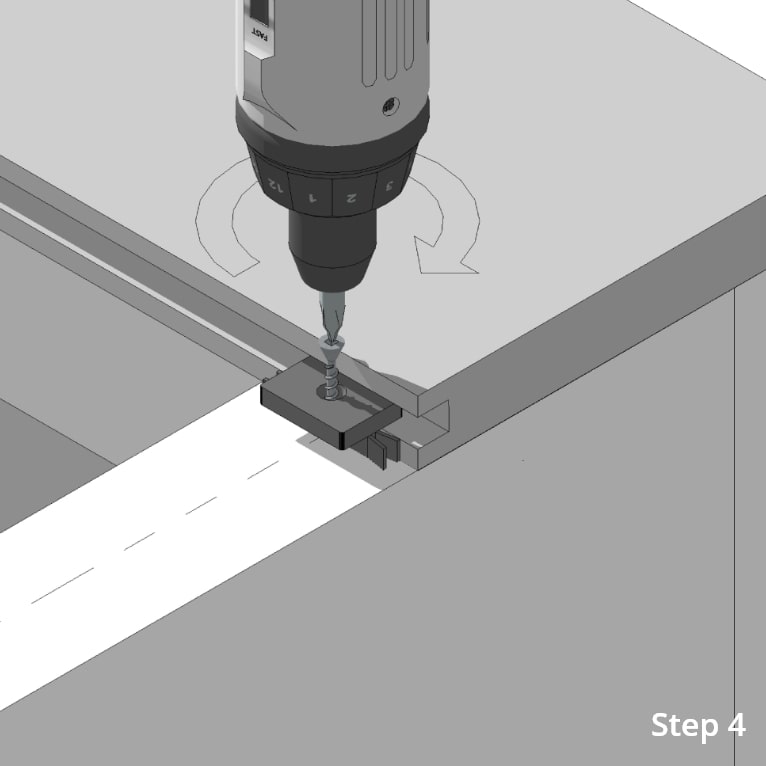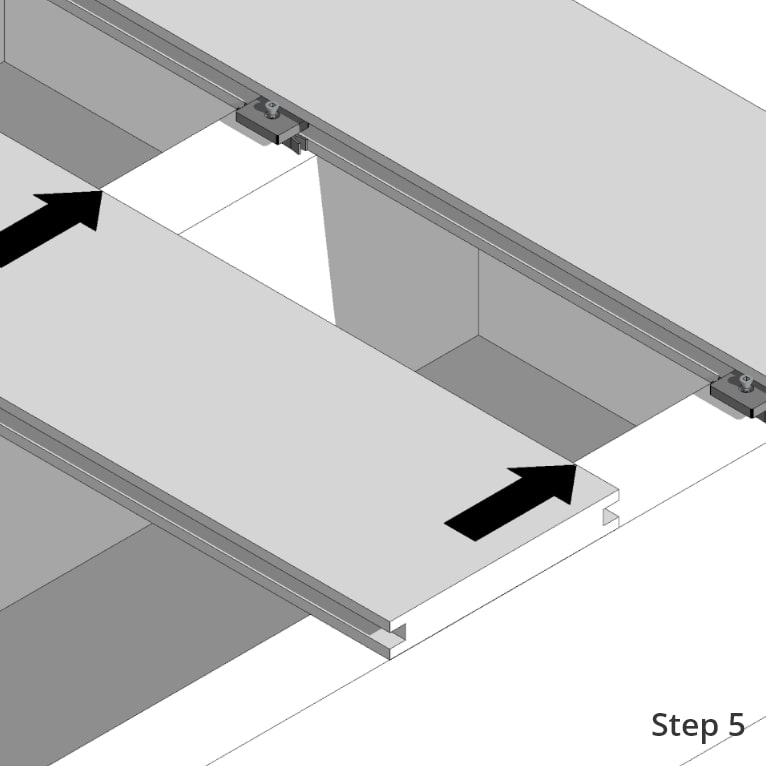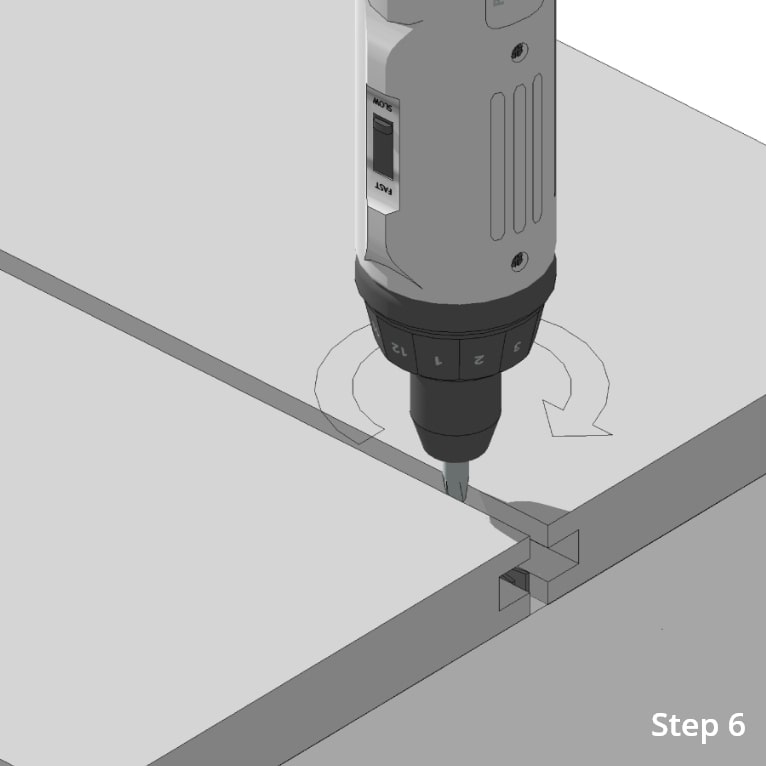 How to install composite decking
Our clients have found Hyperion composite decking quick and easy to install. We have installation guides, how-to videos and expert advice on-call. Contact us on 020 8088 4888 if you would like us to recommend someone from our UK installer network.
Watch Installation Videos
Inspire Me
Get inspired by our beautiful, shoppable Instagram gallery, and don't forget to tag us @envirobuild once you've finished your project.
Our Environmental Impact

Produced using 100% renewable energy
Made from 87% recycled material

68% lower global warming contribution across lifetime than timber
Expand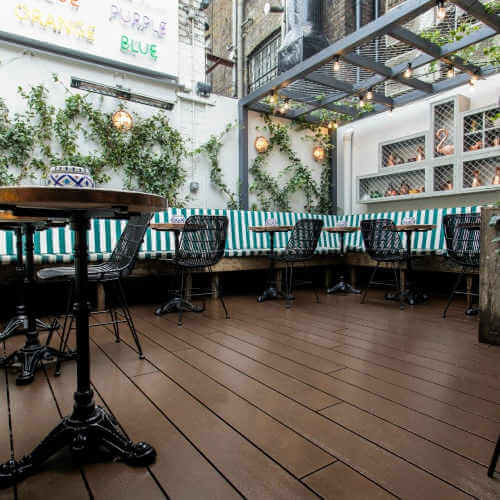 Applications
The many attributes Hyperion wood-plastic composite deck boards features ensure they can be used from countryside garden patios to busy hotels. Below are a few more applications of Hyperion WPC decking:
The many attributes Hyperion wood-plastic composite deck boards features ensure they can be used from countryside garden patios to busy hotels. Below are a few more applications of Hyperion WPC decking:

Schools and Nurseries

Pool decking and coastal areas

Leisure centres and viewing platforms
With the easy to follow installation guides and how-to videos, our clients have found Hyperion decking extremely quick to install. Our 4-step online decking calculator also makes it easy to calculate your required materials. Every project will eventually have some scrap off-cuts which in its turn can be upcycled to avoid as much waste as possible. Check our blog for even more inspiration.
View Case Studies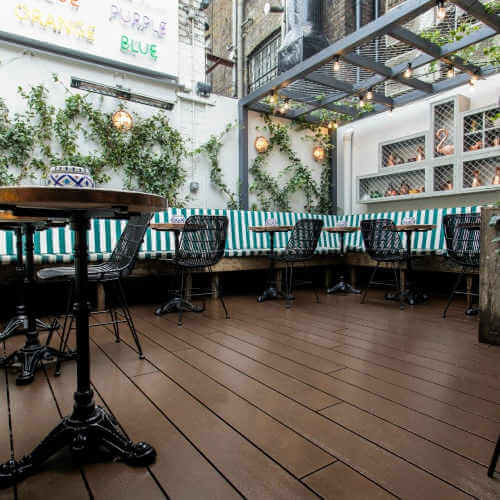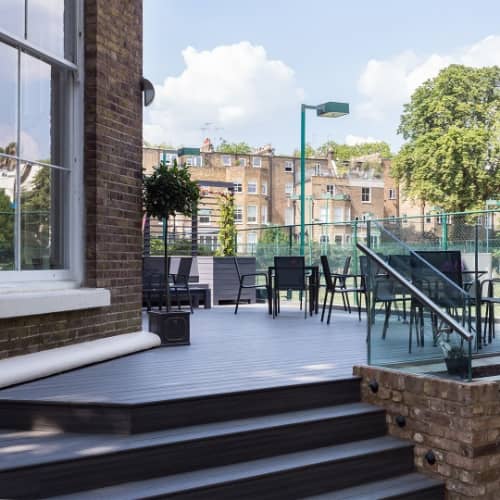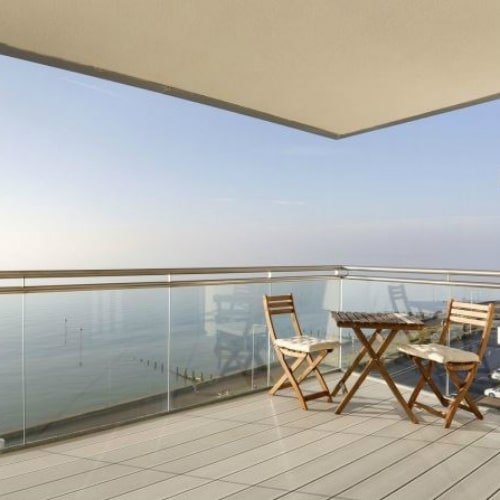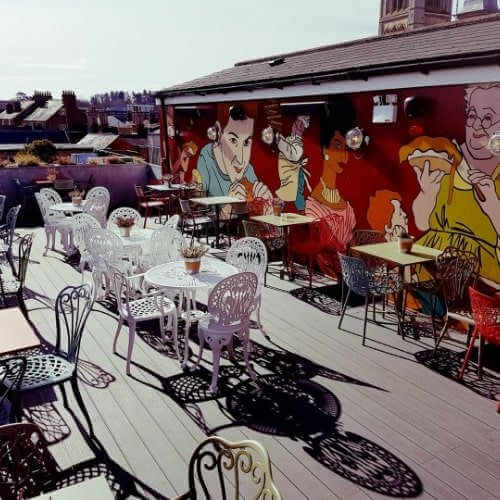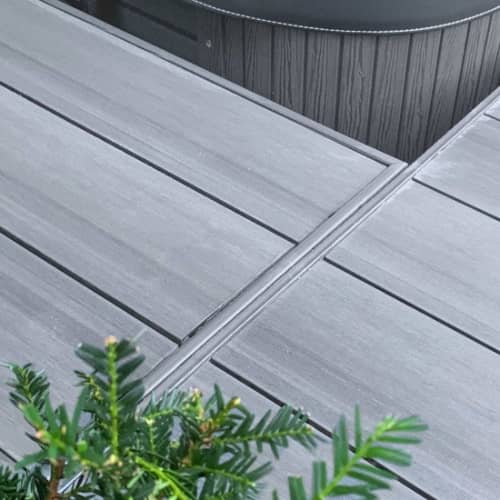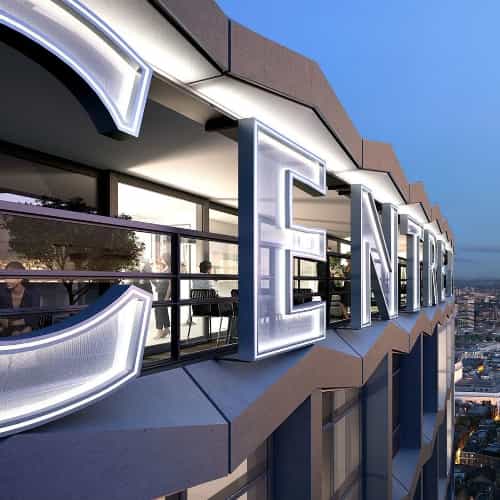 View Case Studies
Our promise
1
Sustainability
Provide industry-leading products with the highest available recycled content, donating 10% of all profits to sustainable causes.
2
Quality
A one-stop-shop for long-lasting materials and products which can stand the test of time.
3
Value
Providing support and solutions from concept to completion, so that any project can be realised.